June 8th, 2016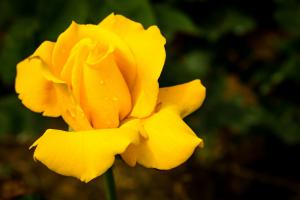 Taking pictures of flowers is one of my great joys. Here are some tips for getting that great image.

1. Search online for local greenhouses. Most I've been to have no problem with me going in and taking some images. If they give you any pause, offer some of the images to them for free. If you build a good relationship with them, you can come back frequently.
2. Search online for gardens in your area. Some campuses like Michigan State University have amazing gardens you can frequent.
3. Go to the gardens different times of the day. Flowers blossom and behave differently during the morning, afternoon and evening. Take advantage of that.
4. If you're not lucky to be in a garden or greenhouse that labels the flowers, do some research. Adding the names to your tags will help you sell.
5. If you are in an area that labels the flowers, take a picture of the label after talking a picture of the flower. This will help you identify them later.
6. Lighting, lighting, lighting. The three most important things when taking pictures of flowers. Sunny days are best but don't forget that flash, you may need it!
7. Play around with different lens and settings. Remember, digital images don't cost anything to take and you may not get another chance at the perfect blossom.

I hope these few tips help. Good luck and get out there and set that boot to dirt!